Baker's Dozen Wheel Works started from a passion for wheel building...
I'm a one person operation, currently running the shop out of my garage, like a true artisan.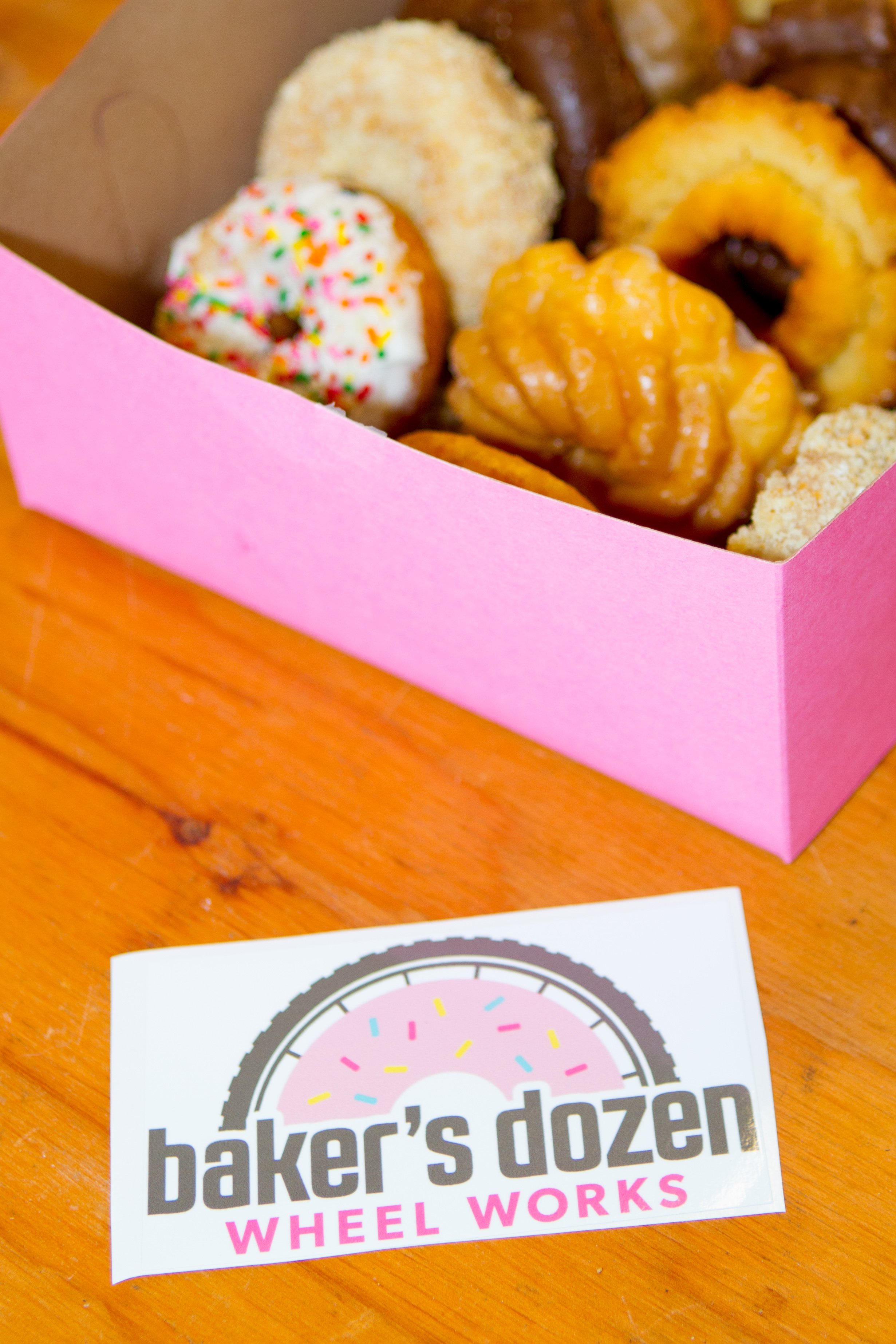 You are probably wondering...why Baker's Dozen? The name is a homage to the fist job I ever had at Creekside Bakery in Novato, CA. I worked for the Albini family. A great Italian couple who believe the way to a person's heart was through their stomach...literally. They were a family owned, one bakery operation. They believed in hard work and making the best artisan baked goods before "artisan" was even a "thing". I have taken what I learned from the Albini's and applied them to Baker's Dozen Wheel Works. Besides, cycling and pastries are synonymous. Isn't that why we ride our bikes? In order to eat these yummy pastries?
Baker's Dozen Wheel Works is a one person operation that started with a passion for wheel building. I currently run the shop out of my garage, like a true artisan. I have built wheels for over 10 years, mostly for myself and friends. I wanted to build more...that is how much I love doing it. I have personally tested nearly all the rims and hubs that I offer. I build wheels, but I also ride them. So I understand how certain wheels react in certain conditions. This is helpful when coming up with a custom wheel set that will fit your needs.
I race cyclocross on a National level and currently run the CX Nation master's and junior cyclocross team out of Santa Rosa, CA. When I am not training/racing cyclocross or building wheels, I work as a Captain in the Santa Rosa Fire Department serving the citizens in the town where I live.